VOTRE CALENDRIER 2020 = 2020 p1 + 2020 p2 
For a green new year, I've decided to avoid printing a complete new calendar and to offer you a way to update yours… You just have to download these 2 pages, cut and paste and you've got a 2020 calendar to go !
Pour prolonger d'un an votre calendrier 2019, je vous offre la recharge 2020 à télécharger…
Vous n'avez plus qu'à couper / coller les 12 petits ronds et vous obtiendrez un calendrier 2020 tout chaud tout beau !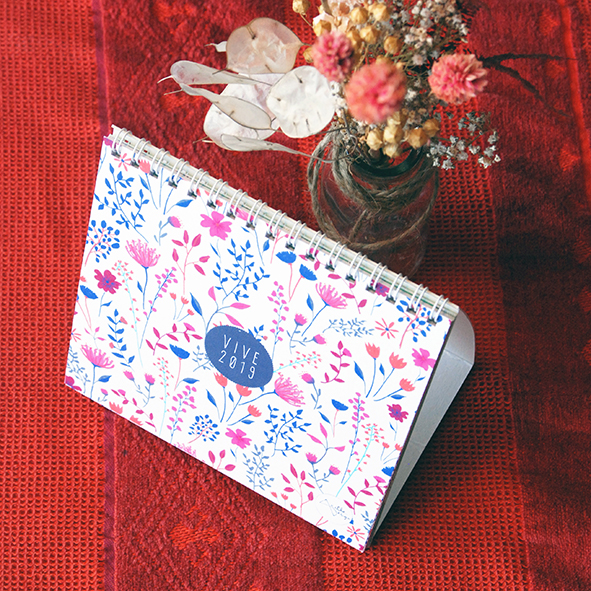 In this video, you can discover my first collection, « Strawberry Tea » for Michael Miller Fabrics.
And there's also a nice interview by Perrine, a well known sewing blogger in this podcast, even if it's in French … 
Dans cette video, vous pouvez découvrir la 1ère collection, « Strawberry Tea » pour Michael Miller Fabrics… Et si vous souhaitez en savoir un peu plus sur les liens étroits qui unissent le monde du motif et celui de la couture, voici l'article de Perrine du blog Auguste et Septembre qui inaugure ainsi sa nouvelle rubrique « rencontres » !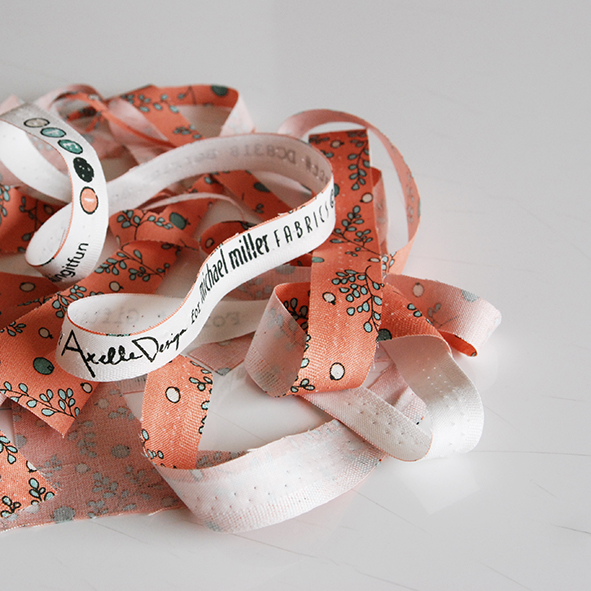 For the second time, I've decided to show in avant-première my collection at the Manoir de Procé, a cosy place nested in my favorite park in Nantes…
Thanks to Agathe BdH, we've had this time some beautiful pictures of this cool day … E N J O Y !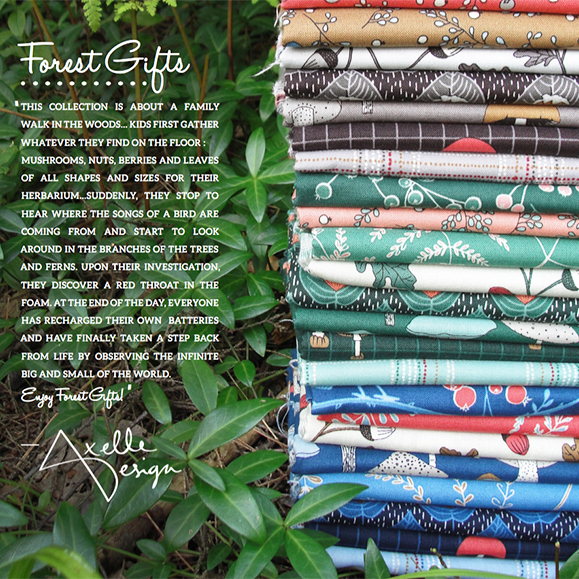 Strawberry Tea is my debut collection for Michael Miller Fabrics!
With its retro style and poetic feeling, will suit little girls or those who still have childhood memories of happy summers!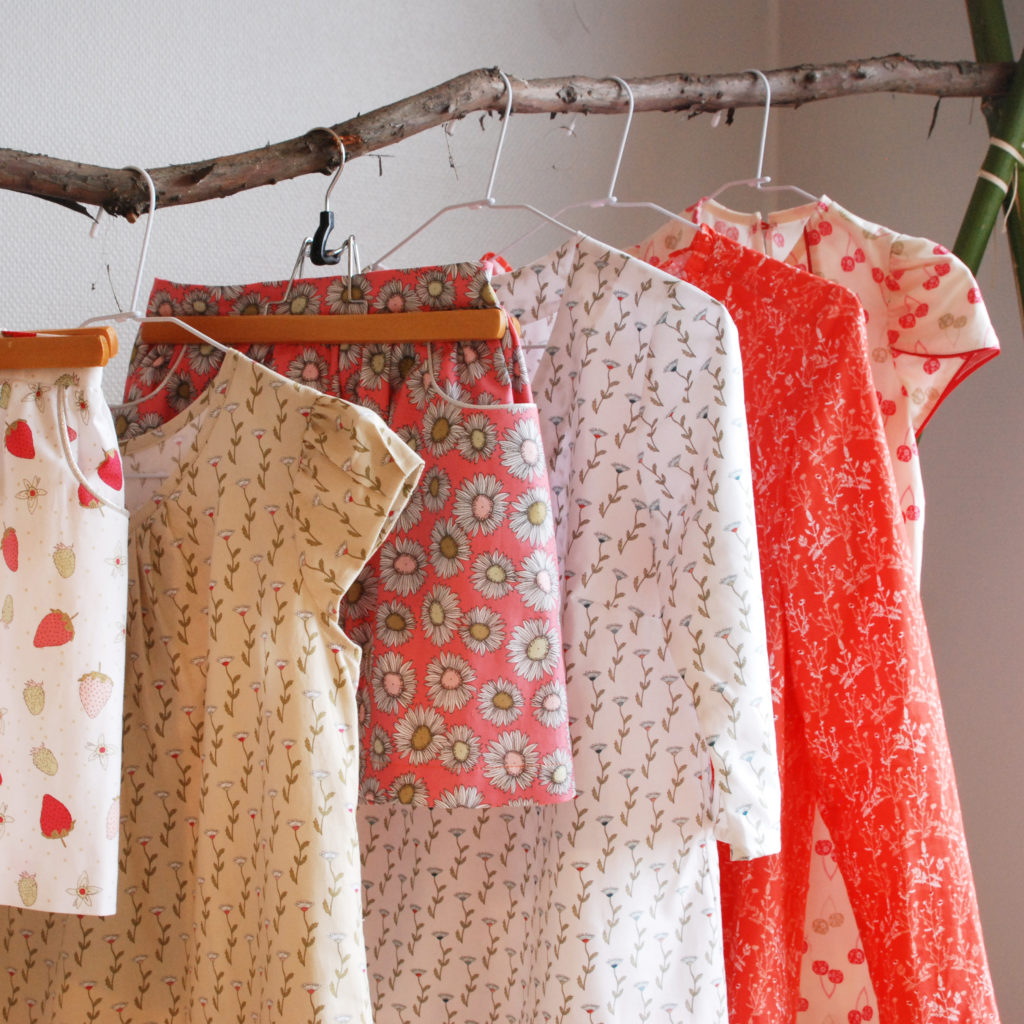 Avant-première at Manoir de Procé (Nantes – France) : video by Gwenael, Les nantaises.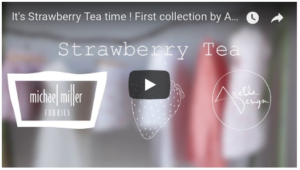 Herbal Tea, my first design for Michael Miller Fabrics is included in this inter-designers collection, named project DOVETAIL. I've used for these easy DIY some ALLIUM fabrics from Betsy Siber and my HERBAL TEA in coral (DC7805-CORA-D), which were matching pretty well, weren't they ? You just have to click on the links below to get my free DIY tutorials Beginners friendly …
E N J O Y !


TASSELS SCARF – FOULARD A POMPONS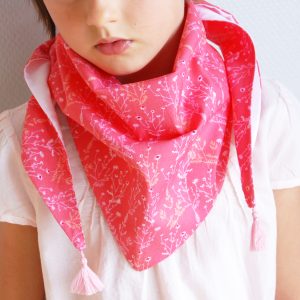 SLEEPING MASK – MASQUE DE SOMMEIL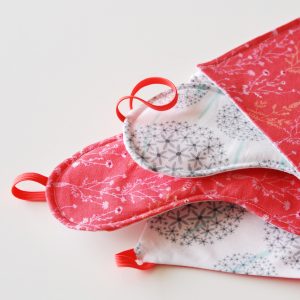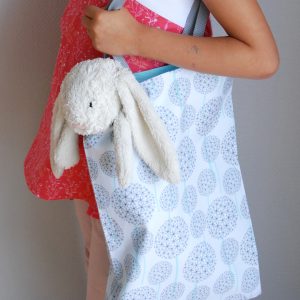 TOTE BAG
I've just used :
1 fat quarter of mint cotton couture fabric / inside
+ 1 fat quarter of Allium fabric / outside
+ 1 meter of grey ribbon.
All designs © Copyright Axelle Design – All rights reserved.