Freelance textile designer, I create seamless patterns for fashion, home and DIY brands since 2013.
Passionate about colors and prints, I've discovered design at the London College of Printing…
Today, I live and work close to a wonderful park in Nantes – France – from which I draw most of my inspiration, that you may also see on Instagram.

Hand drawn or painted designs are always provided ready to print, in repeat, with exclusive rights.
Please contact me if you wish to discover my new portfolio.
I also work on commission, so please send me your brief for a custom design !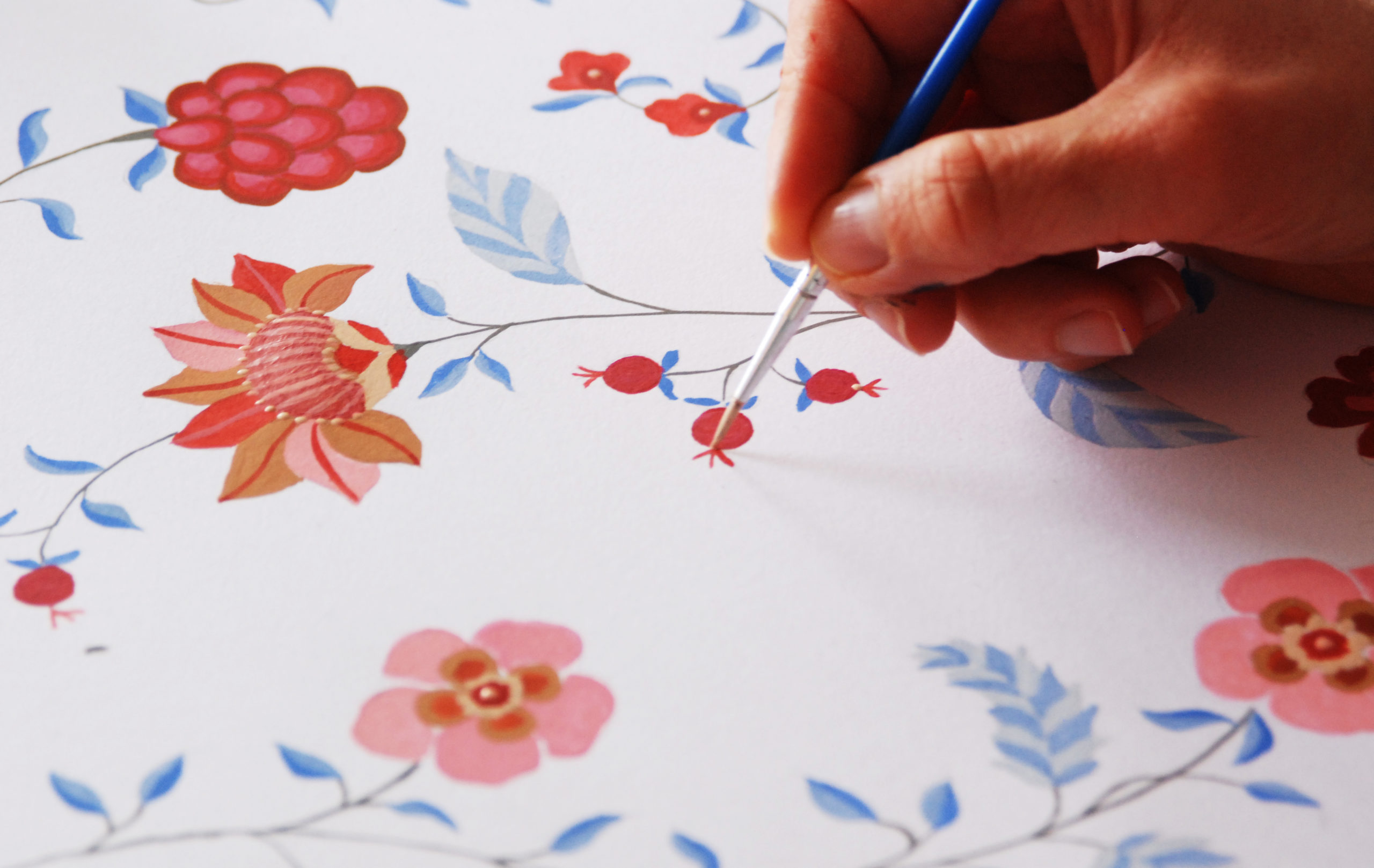 Designer textile indépendante, je créé des motifs répétés pour les professionnels de la mode, de la maison et du DIY depuis 2013.
Passionnée par la couleur et l'imprimé, c'est au London College of Printing que l'univers du design s'est vraiment ouvert à moi…
Aujourd'hui je vis et travaille à coté d'un parc très inspirant à Nantes, que vous pourrez apercevoir sur Instagram.
Une fois au raccord, ces motifs dessinés ou peints à la main vous sont toujours proposés en exclusivité.
N'hésitez pas à prendre contact pour découvrir mon nouveau portfolio.
Enfin, je travaille également à la commande, merci de transmettre votre brief si vous souhaitez un motif sur-mesure !